Mesotheraphy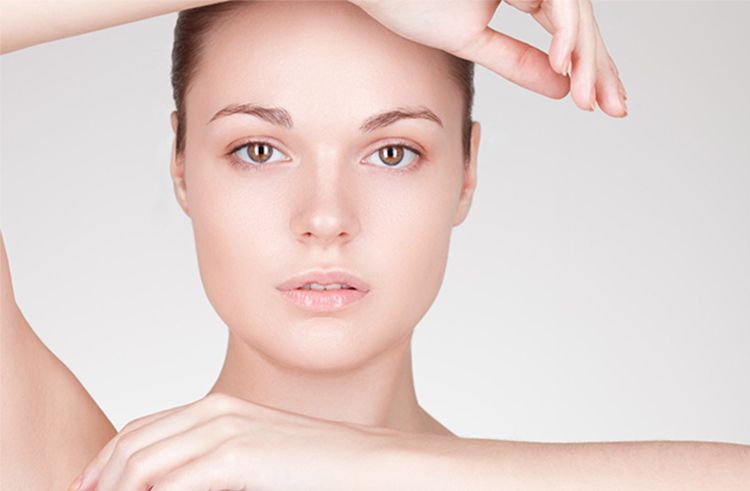 Most creams used for skin cannot penetrate under the skin. The vitamins and other molecules required by the skin in the creams remain on the surface of the skin. People who cannot regularly take care of their skin, who smoke and drink alcohol and those who have a busy life and live under stress begin to have a dry skin with wrinkles at an early age. As the necessary vitamins do not reach the skin surface, the skin loses its elasticity and moisture.
Subcutaneous injection of vitamins required by the skin helps to restore health and vitality of the skin in one go, in contrast to creams that need to be used for months to achieve the same result. Therefore, it is one of the most preferred methods of individuals who have difficulty in taking care of their skin.
What is mesotherapy?
It is a treatment method which is performed by injecting substances required by the skin, including vitamins, minerals, amino acids, antioxidants and hyaluronic acid, to the lower layers of the skin.
Areas of use
It helps to remove the effects of aging on the face, neck, cleavage and hands. It's also applied to regenerate the skin damaged due to alcohol or smoking. It has a very high healing effect on sun-damaged, worn and neglected skin, in people not following a healthy diet and care for their skin, those complaining of dryness or sagging. If mesotherapy is applied regularly before the effects of skin damage start to appear, before lines and wrinkles form, the aging of the skin will be delayed and the skin will look healthy.
How is mesotherapy applied?
A professional skin cleansing is performed prior to treatment. Following application of local anesthesia with a cream, a combination of various vitamins, minerals, amino acids, antioxidants and hyaluronic acid is injected into the skin surface. The needles used in the injection are very thin and specially designed needles, so there will be no ache or pain during the procedure.
How many sessions are required for mesotherapy application?
Although the frequency and number of sessions vary from person to person, it can be started with 3 sessions, 4 weeks apart, and then be completed to 6 sessions as 1 session per 3 months according to need.
When does the effect of mesotherapy become visible?
Depending on the condition of the skin and the area where mesotherapy has been applied, positive results mostly become visible after 2-3 sessions.
What to consider after mesotherapy?
Do not wash the treated region after the mesotherapy application for a few hours and avoid any irritant products. Avoid sun bath in the first 24 hours.
Who cannot have mesotherapy?
Pregnant women, people who had a stroke, diabetes patients, heart disease patients on multiple medications, cancer patients and people with blood clotting problems cannot have mesotherapy.
Side effects of mesotherapy
It has no known side effects. Any mild redness on sensitive skins that may appear after the procedure will subside spontaneously.
Harmful effects of mesotherapy
If mesotherapy is performed by the right specialist by preparing the right combination, it causes no harm and it has very effective benefits.
The content on our site is for information purposes only. Please consult your doctor for your treatment.