Fat Injection With Stem Cells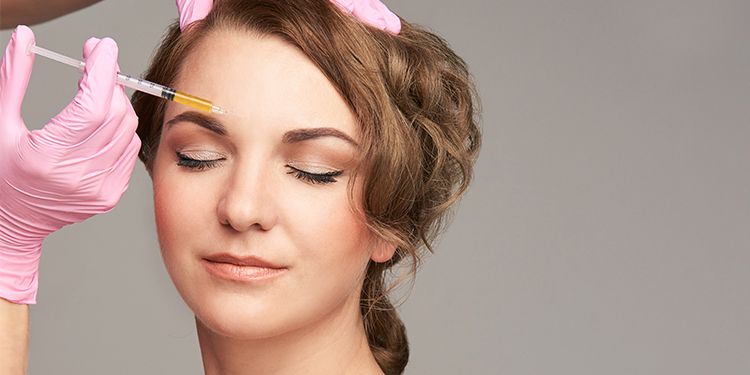 It has been experienced for years that fat injection applications give aesthetically satisfying results. However, in some patients, the rate of persistence of these results has not been satisfactory.

Nowadays, thanks to the developing technology, the excess fat removed from your body is enriched with your stem cells which have been isolated from that fat and injected to another region requiring treatment, which has increased the persistence of the results to a great extent.
What is fat injection?
Fat injection is injection into another area requiring treatment of fat which has been taken from your body by liposuction and filtered for removal of thick particles.
Where is fat injection most commonly performed?
It is possible to perform fat injection anywhere requiring treatment in the body. In recent years, there's been a demand for this procedure most commonly for face, breast and buttock areas.
How is fat injection with stem cell technology performed?
In the past, it was believed that the highest amount of stem cells can be obtained bone marrow. It is now known that the amount of stem cells in fat is 4 times greater than that in bone marrow. In this way, rich stem cells isolated from fat are used during injection.
Part of the fat taken from the person by liposuction method is sent to a special stem cell laboratory for isolation of stem cells from the fat, which are then injected into the areas where fat injection has been applied.
Another option is to mix the stem cell obtained during the operation with the patient's fat and apply fat injection to the area requiring treatment.
It was seen that in fat injection applications without using stem cell technology, only 20% -30% of the fat remains in the body in 1 year, whereas in such applications with added stem cells, that ratio increases to 50%-80% depending on the region.
From which parts of the body is fat for fat injection removed?
Fat is removed from a part of the body with excess fat. Fat is usually removed from abdomen, legs or hips.
Before Fat Injection Surgery
First, the specialist should determine the regions from where fat will be removed and those into where fat will be injected.
You should avoid smoking and alcohol use as well as taking blood thinners before surgery.
Duration of Fat Injection Operation
Fat injection operation takes about 1-6 hours depending on the number of areas where injection will be applied and the amount of fat to be injected.
Recovery after Surgery
Recovery time varies according to the regions from where fat will be removed and those to where fat will be injected. The injection region recovers in 1-7 days.
Overnight hospital stay may be necessary after multiple injections.
You can have a bath 48 hours after the operation.
If necessary, absorbable sutures, which do not require removal, are used.
You should wear a special brace after having an operation involving injection to a large region.
You can resume work and social activities no later than 1 week after the operation, which, however, may change according to the type of the operation.
You can take a walk 1 week after having injection to a large region but avoid strenuous sports and activities for 2 months.
Avoid doing sports for 1 week after having injection to a small region.
One week after the operation, the swelling in the region where the filler has been injected subsides and the region takes its final shape.
Who can have fat injection?
Anyone who has no medical condition that prevents surgery and requires fat filling and from whose body fat can be removed can have fat injection.
Is it possible to store fat cells?
Fat cells cannot be stored. However, stem cells derived from fat can be stored.
Frequently asked questions about fat injection
Is injected fat absorbed by the body after fat injection?
Fat which has not been enriched with stem cells is absorbed by 70-80%, whereas fat enriched with stem cells is absorbed by 20-50%.
Is fat injection performed under local or general anesthesia?
Different anesthetic methods are employed according to the application area. General or local anesthesia or local anesthesia accompanied by sedation may be preferred. For example, for an application for the nose alone, local anesthesia will suffice.
Does fat injection cause edema or bruising in injection regions after the procedure?
Any edema and mild bruising in the respective region after fat injection will gradually subside in 1 week.
Is fat injection a painful procedure?
You may have mild ache in the fat injection site on the first day. You may have pain in the area from where fat has been removed for 1-2 days, which can be resolved with simple painkillers.
Side effects that may occur after surgery
This procedure does not have any specific side effects.
Does fat injection last for life?
The rate of fat that has remained unabsorbed each time you have a fat injection will last for life, and this rate will be much higher in the case of stem cell enriched fat injection.
Will the breasts have a fuller appearance with fat injection?
If the structure of breasts is suitable, this procedure may provide fuller breast appearance. This issue should be evaluated together with the plastic surgeon. In some cases, it may be necessary to use implants and fat injection together.
The content on our site is for information purposes only. Please consult your doctor for your treatment.
ABOUT SURGERY
Duration of Hospital Stay
2 days
Duration of Operation
3-5 hours
Type of Anesthesia
General anesthesia