Dermapen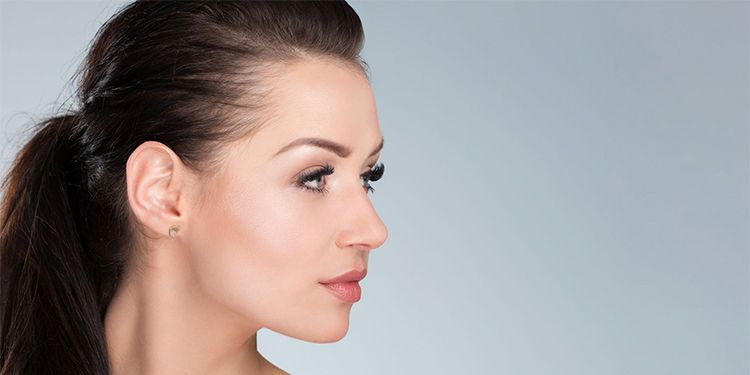 The Dermapen method, which was selected as the best skin rejuvenation system of the year in the USA in 2012, also reduces prominence of acne and wound scars and stretch marks.
Dermapen treatment system, which is a modernized version of the microneedle system dating back to ancient Chinese history, is preferred especially in the face, hands and neck. It is suitable for all skin types, and since it has a fine tip, it can be applied in sensitive areas such as neck, inside of arms, where women avoid to have any application.
What is Dermapen?
Dermapen is used to apply micro-needling to the skin. With the damage it does, it stimulates the skin's natural elastin and collagen production. Thus, damaged tissues in the skin are reactivated and repaired quickly.
How does Dermapen work?
Thanks to the Dermapen application, many microchannels are opened in the skin with vibrating needles and the skin's own healing mechanisms are activated. At the same time, the mesotherapy solutions, hyarulonic acid, PRP or CGF applied to the region are easily absorbed through these channels so tissue is regenerated much faster and healthier.
Areas of Use
It is used to treat skin problems (acne, skin renewal, large pores, fine lines, sun spots, scars, etc.) as well as stretch marks. It contributes to restructuring of the skin and enhancing collagen tissue.
How is Dermapen applied?
The skin is thoroughly cleaned and disinfected before the application. Hyaluronic acid, mesotherapy solutions, PRP or CGF are applied to the area requiring treatment. With the automatic, vibrating needling technique, micro channels are opened on the skin to increase the absorption and therapeutic effect of these substances.
In how many sessions is Dermapen applied and how often is it applied?
The dermapen procedure takes about one hour and can be administered in 2-6 sessions depending on the skin problem. Sessions are performed one month apart. The treatment may be repeated as the physician deems appropriate.
Is the procedure painful?
A anesthetic cream is applied to the skin before Dermapen procedure to minimize pain. The application method is easy and comfortable. A soothing mask is applied at the end of the procedure.
When does its effect become visible?
It begins to show visible results 6 weeks after the procedure and maximum effect is achieved 3 months later.
What should be considered after the procedure?
Any slight pinkness and burning sensation that may occur after the treatment will remit within about 6 hours and spontaneously subside thereafter. Avoid exposure to direct sunlight after the procedure. Avoid strenuous sports, hot water, Turkish bath, sauna or solarium for 2 days. Use water-based moisturizer and do not put on makeup in the first 24 hours.
Side effects of Dermapen
Dermapen has no risk nor any side effects.
Who cannot have Dermapen treatment?
People who have had Alpha hydroxy acid (AHA), isotretionine, vit. A treatment in the last one month, people with skin cancer, warts, solar ketaosis and active skin infection, people with bleeding problems and those on blood thinners, people receiving chemotherapy, radiotherapy or corticotherapy, people with uncontrolled diabetes, people who have had a cosmetic facial surgery in the last 6 months, people with keloid (abnormal wound healing due to excessive cell proliferation) cannot have Dermapen treatment.
The content on our site is for information purposes only. Please consult your doctor for your treatment.