Bichectomy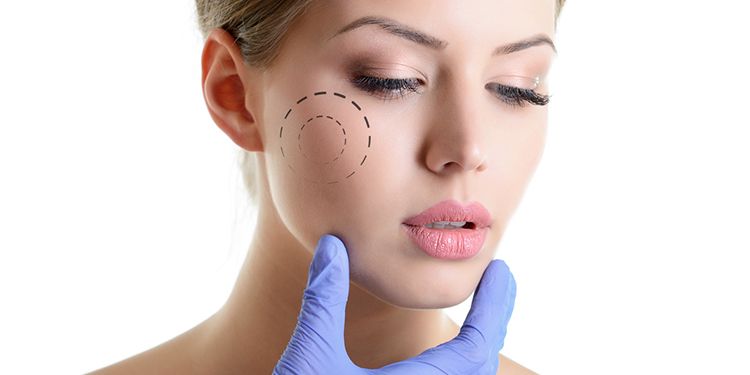 A slim face with distinctive lines means a part of the ideal look for most people. Sometimes the face and cheek structure of a person can make him/her look overweight, even if the person is at ideal weight. With bichectomy, it is possible to reshape the face by removing excess fat tissue in the cheek region without leaving any visible scars.
What is bichectomy?
Bishectomy refers to the removal of excess fat from the cheek to augment the cheekbones and make the facial contours more proportionate.
In order to give a more attractive and proportioned appearance to the face, fat is removed from inside the mouth, and full and chubby facial appearance, causing the patient discomfort, is resolved. This procedure, also called Hollywood cheek because it is preferred by Hollywood stars, reveals cheekbones and makes the face look thinner and provides a slim and youthful appearance.
How is bichectomy performed?
In bichectomy, i.e. cheek reduction surgery, an approximately 1 cm incision is made to reach the fat in that region and about 40-50% of the fat is removed.
How long does Bichectomy surgery take? Is Bichectomy surgery a painful procedure?
This operation, which is very simple and painless procedure, takes about 45 minutes. It can be performed under local anesthesia, sedation or general anesthesia.
Before Bichectomy
Who can have bichectomy?
Bichectomy is applied to people with a high amount of fat in their cheeks who do not have prominent facial contours, whose face look fat, to patients who have thick and square facial features. Although the highest demand for this procedure comes from women, it's also applied to male patient. Since the bone and fat structure of male patients is different, less fat is extracted when the procedure is performed on men.
Doctor Selection
Choosing a doctor is one of the most important issues in cheek reduction. In cheek reduction, it is very important from where in the cheek the fat will be removed and how much fat will be removed and then if filling is necessary, how much filling will be applied to where. In order to give the face a V shape, the total facial features should be evaluated by an experienced plastic surgeon.
Things to consider before surgery
As in all operations, you're advised to stop smoking and alcohol consumption at least one week before bichectomy. This is very important for a rapid healing process. In addition, avoid taking blood thinners before the operation. Apart from these, inform your doctor who will perform the surgery about any medications you take regularly.
After bichectomy
Things to consider after surgery
Since there will be small sutures inside the mouth after surgery, avoid eating solid food on the first day. On the first day of surgery, the patient may have difficulty chewing and chewing may damage the sutures. After having liquid food on the first day, you can switch to slightly solid food as from the second day and proceed with solid food thereafter. Avoid mouthwash for three days after surgery. The sutures are hardly felt after cheek surgery. Exercise great care in cleaning your mouth to prevent any infection. The sutures in your mouth will be completely absorbed in a few days. The cheeks will no long be tender.
There may be some edema and swelling around the surgical site after cheek reduction for 2-3 weeks, which is normal. Ice packs can be used to minimize edema and swelling. Most patients can resume social activities immediately after surgery. The net results of the operation will be visible in three weeks.
What are the risks of bichectomy surgery?
Bichectomy is usually a risk-free, short-term, simple procedure with satisfactory results. Its complication risk is very low. As with any operation, it is very important that the surgeon is highly experienced on the anatomy of the region. If the surgeon fails to enter from the correct point, s/he may cause damage, such as tissue trauma, bleeding, while trying to find bichat fat pad.
Frequently Asked Questions
Who can have bichectomy?
Anyone who has thick, square or round face contours due to the fat in the cheek region can easily have this procedure. Bichectomy is recommended to people with fattening only in the cheek region although they are not overweight so that they acquire proportionate and esthetic facial contours.
Is there an age limit for bichectomy surgery?
For this operation, which has become quite common in recent years in Turkey, the patients should be older than 20-25 years of age. Fat tissue on cheeks becomes more permanent as from this age. Therefore, cheek reduction should not be considered before completion of adolescence.
What is the price of bichectomy?
The cost of bishectomy (cheek reduction) surgery varies depending on the patient's condition and the procedure to be performed. Contact us for further information and price details.
The content on our site is for information purposes only. Please consult your doctor for your treatment.
ABOUT SURGERY
Duration of Hospital Stay
-
Duration of Operation
30 minutes
Type of Anesthesia
Local anesthesia